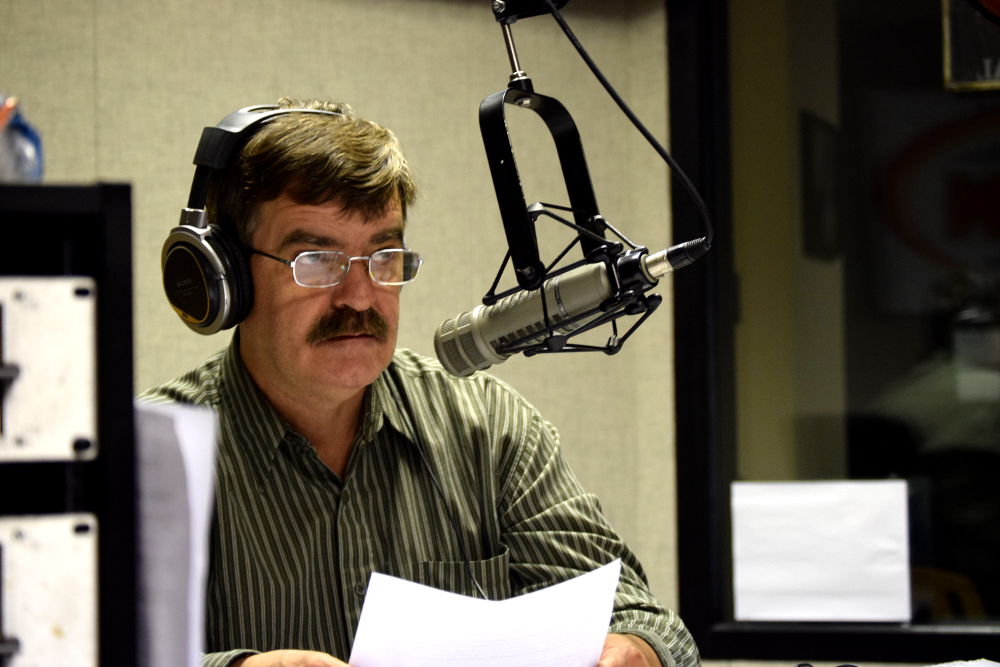 About Me:
Born at Gratiot Community Hospital in Alma. Grew up in Gladwin-go Flying G's!
College:
Delta College-go Pioneers!
Career:
Started in radio when I was 15 at the Gladwin station, with a dream of one day working at Super Whnn! The rest is history.
Off Air Life:
I own and operate an entertainment company that employs several other dj's. I love hosting Trivia a couple nights a week at area taverns. Check out Randy Howell Entertainment on Facebook!
Favorite Movies:
Shawshank, Quiz Show, Office Space, Basketball, Rain Man, A Few Good Men, Big and just about any movie about baseball.
Favorite Music:
Classic Rock, Classic Country, a little bit of everything. Love to listen music from the 50's to the 80's, especially songs that don't get a lot of airplay.
Favorite Food:
Anything bar-b-que, fresh garden tomatoes, watermelon and love reuben sandwiches!
Favorite Drink:
Coffee!
5 Things You're Obsessed With:
1. My bloodhound, Orson.
2. My kids.
3. My grandkids.
4. re-arranging furniture.
5. I really don't have obsessions, just normal living and interests.
People Say I Look Like:
Tom Selleck, The Big John's Steak and Onion Guy, Juan Valdez and Mark Twain.
Favorite Quote:
"Accept a challenge and set the course." -John Glen
One Thing About Me People Don't Know:
I'm pretty much an open book, if there's something people don't know about me, it's because I won't tell!