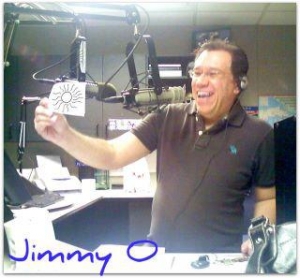 About Me:
Born in Bay City Oct. 27, 1960
Class of '78 Bay City Central High.
College:
Associates from Delta College
Bachelor's from University of Michigan Ann Arbor.
Career:
High School radio at Bay City Central.
Booth Announcer at Channel 19 in the 1979-80 season.
Interned at WSGW and answered phones for the "Sportsline" show.
Reporter/News Anchor and air personality for WXOX Bay City between 1980 and 88.
Started working at WHNN in February of 1985.
Worked in Toledo at WWWM and WOHO from 88 to 92.
Came back to WHNN in 1993 and here ever since.
Off Air Life:
I enjoy paricipating in tennis and bowling. Enjoy watching Football and Baseball.
Favorite Movies:
Butch Cassidy and the Sundance Kid, Wizard of Oz; the classics.
Anything with Huntz Hall or Orson Welles.
Favorite Music:
What we play on WHNN. I appreciate all forms of music.
Favorite Food:
Pizza.
Favorite Drink:
Diet Coke.
5 Things You're Obsessed With:
1. Movies
2. Food
3. Music
4. Can I say, women?
5. Good times.
People Say I Look Like:
I've had people say comedian Gilbert Gottfried and Billy Crystal. George Clooney….NOT.
Favorite Quote:
"Pay no attention to that man behind the curtain…." Wizard of Oz.
One Thing About Me People Don't Know:
I collect back issues of TV Guide from 50's and 60's. Let me know if you have any you want to give to me. 🙂